Armenia and Russia to set up interstate presidential council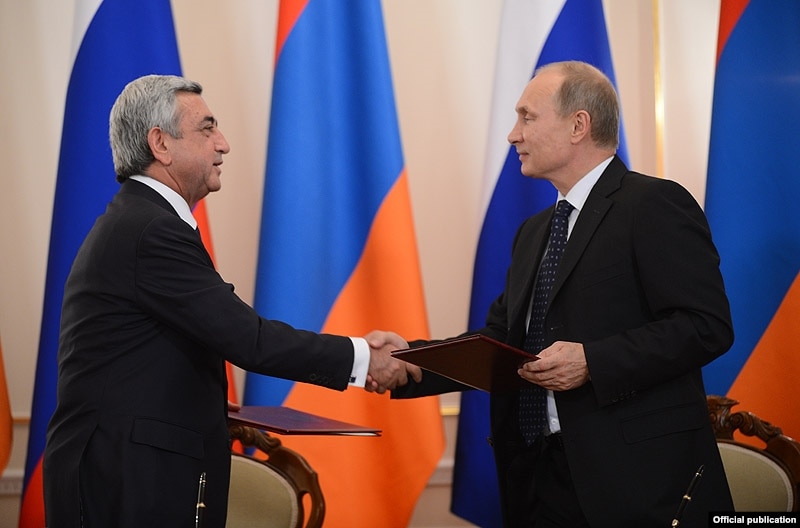 During the talks of Presidents Serzh Sargsyan and Vladimir Putin, an agreement was reached to create an interstate presidential council.

"We instructed our staffs to develop the necessary draft documents regulating the Council's work and submit these documents for signing at our next meeting," Serzh Sargsyan said at the joint press conference with Vladimir Putin. He called the talks with the Russian president productive.

"Productive talks have been conducted. The state visit of the Russian president is an important milestone in the contemporary history of Armenian-Russian relations. We came to an agreement to continue intensive contacts on a wide range of issues," the Armenian president said.
.
We advise you to
sign up
, to be full of users of our website.